SAHIRA JAIN BAGS GOLD IN NATIONAL DANCE SPORT CHAMPIONSHIP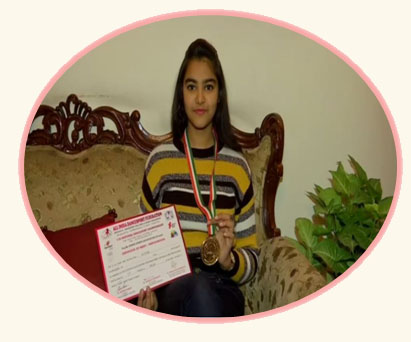 Haryana, January 3rd A tenth standard girl, Sahira Jain, who performed a Latin dance form bagged the gold medal in the 11th National Dance Sport Championship. She thanked her parents and teachers for their constant support in pursuing dance. She said, "My dance form originated from Latin America and Spain.
It is different from the regular Bollywood and Indian dance forms. I have done a lot of hard work for the nationals. My parents and teachers supported me in my journey so I owe my success to everyone. I want to travel after completing my 10th standard so that I can learn from international artistes. I want to then follow my grandfather's footsteps and crack the UPSC exam," Sahira had bagged the gold last year too in the competition.
JAIN YOUTH SHOULD TAKE UP GOVERNMENT JOBS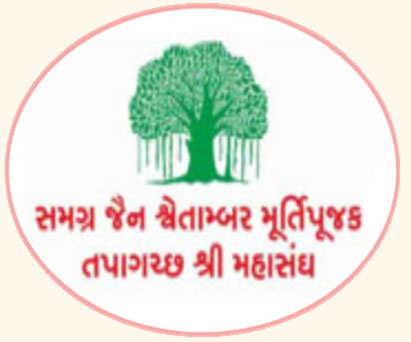 At a gathering organised at Shree Shanti Nagar Shwetambar Murtipujak Tapagacha Jain Sangh, Sri Prasaankirtisagar Surisvarji Maharaj, who is a part of J Punit Charitable Trust, said that only 0.1% of community members work as government employees. "There is a brain drain wherein the members from our community want to work for multinational companies, but such people don't benefit the country, except economically. There are very few Jains who think about appearing for civil services examination," said Sri Bhavyakirtisagar Maharaj from the trust.
Hemendra Shah, retired additional secretary, said youngsters from Uttar Pradesh are schooled from an early age to appear for civil services examination, whereas not many Gujaratis and Jains opt for it. "The community lacks awareness towards these jobs. Thus, speaking to parents about it is a good start in that direction," said Sunil Shah, Chartered Accountant. "Government jobs offer a security that private companies don't. This applies, especially, in the times when people are losing their jobs," said Geeta Shah, superintendent of customs.
Jain religious leaders have asked community members to consider jobs with government agencies. The Jains, who form around 0.4% of the country's population, have traditionally been into business.
BOOK : SALVATION FROM SORROW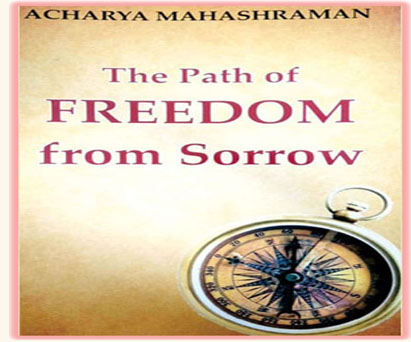 Author : Acharya Mahashraman
Jain Acharya Maha-shraman's simple-to-follow prescriptions for leading a purposeful and satisfying life free from sorrow by limiting desires presented in this booklet drawing from Rajasthani literature conforms to the Kannada saying Asseye dukhhakke moola which translates to "Desire is the root cause of sorrow."
The guidelines suggested by the monk are based on Jain Philosophy focussed on eschewing anger, ego, greed and attachment to worldly things. His five maxims of spiritual practice 1. Mind-body harmony, 2. Restraint of reaction, 3. Universal amity, 4. Restraint on food (mithaahara) and 5. Restraint of speech (mithabhashana) - are present through anecdotes drawn from the ways of life in society. The benefits of controlling anger and avoiding harsh words through continuous practice can be appreciated by reading the biographies of great personalities and learn how calmly they dealt with life's problems bugging everyone, according to the Monk, respected for dedicating his life to elevate spirituality, culture and human conduct.
BHOPAL : CPI (M) LEADER BOOKED FOR CLAIMING JAIN SAINTS PARTICIPATED IN ANTI-CAA PROTEST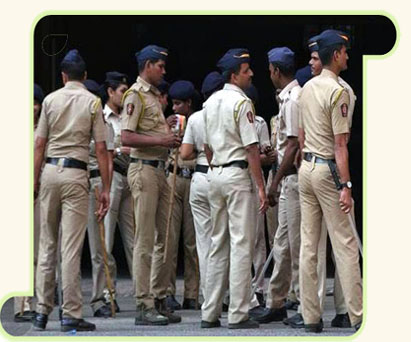 Jain followers approached the Gohad Police Station demanding that Premnarayan Mahor be booked for insulting their religion. A Communist Party of India (M) leader in Bhind district of Madhya Pradesh who shared an image claiming that Jain saints took part in a protest against the Citizenship (Amendment) Act has been booked for insulting the Jain religion. Former Gohad Nagarpalika president Premnarayan Mahor had shared on his Facebook wall an image that showed a group of Digambar Jain Saints and Devotees sitting on a Road. He captioned the image claiming they too were protesting against the new citizenship law.
The complaint identified the saint as one of the main figures of the religion and said he or other saints have nothing to do with politics. An FIR under Section 295 of IPC (injuring or defiling places of worship with intent to insult religion) was lodged against Mahor, who has unsuccessfully contested assembly elections in the past, at the Gohad Police Station. The offence is non bailable and could lead to arrest, said in-charge of Gohad Police Station Sanjay Ashok.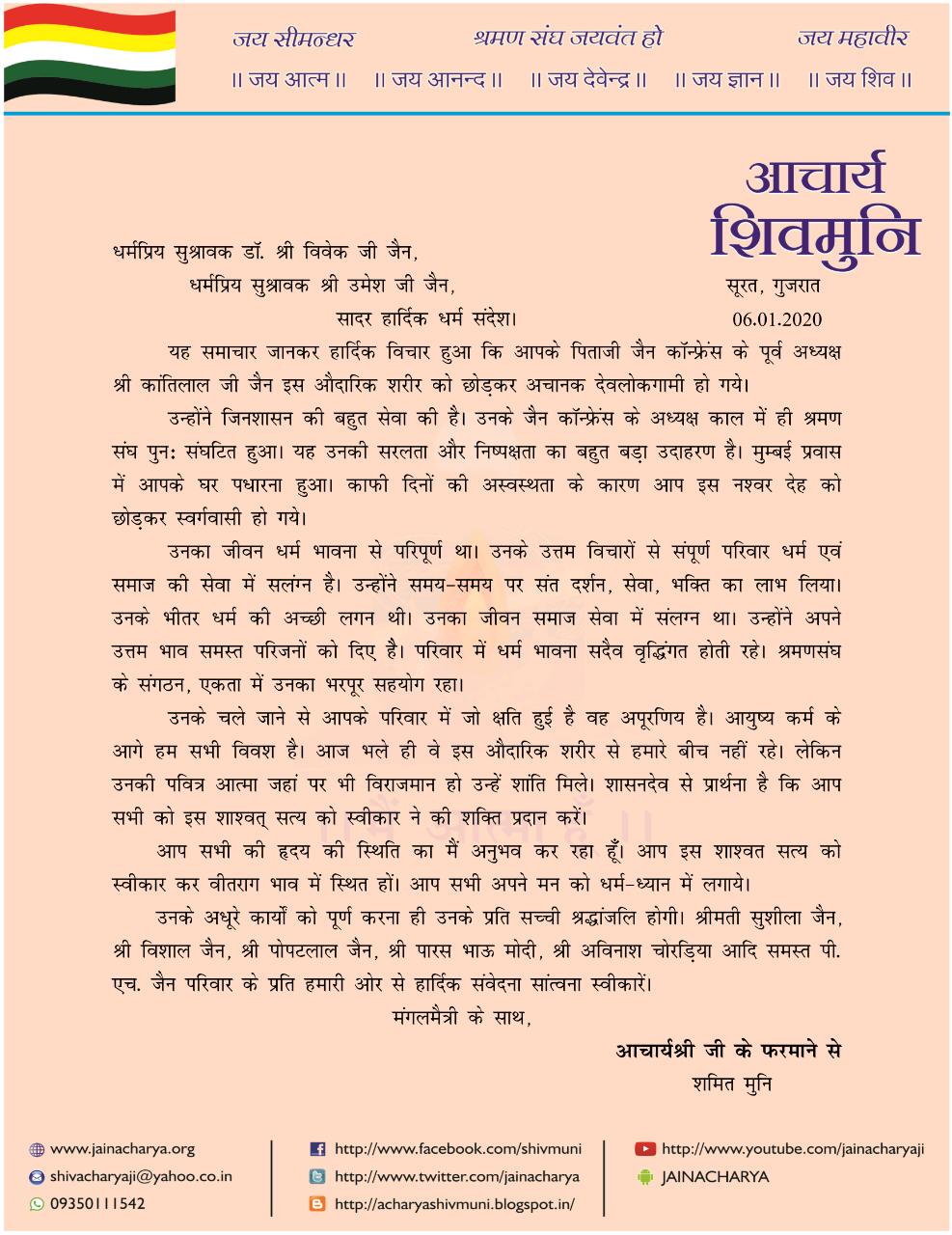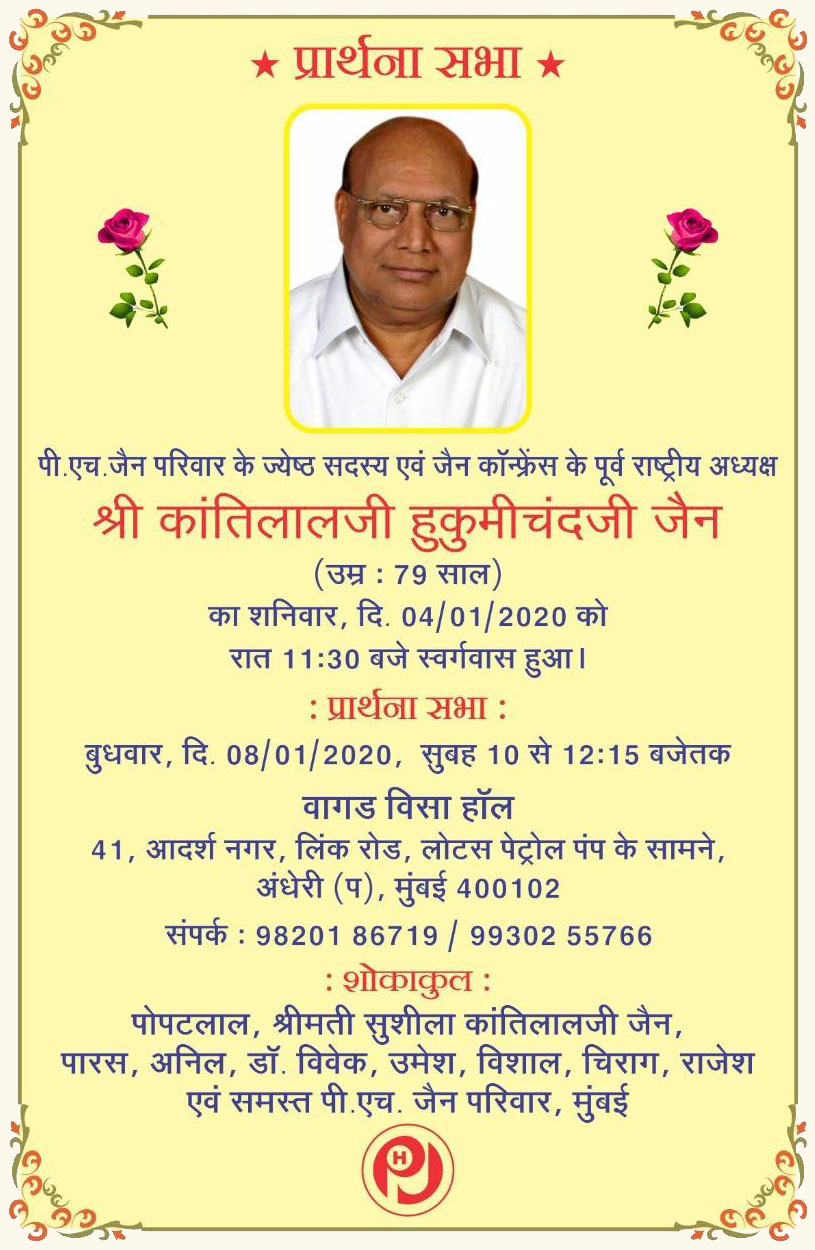 Matrimonial Service is free for all Jain candidates
Click Online Individual Profile or Visit www.jainsamaj.org
"Matrimonial Section" for details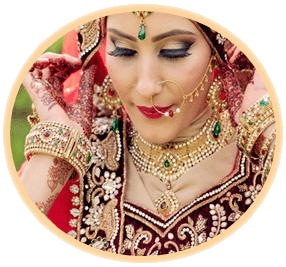 1. Poonam Jain, 31, Digambar, Jodbpur, Rajasthan, Engineering
2. Sweety Sethiya, 30, Swetambar, Jalna, Maharashtra, Others
3. Sonal Jain, 27, Digambar, Lalitpur, Uttar Pradesh, Service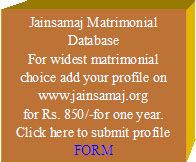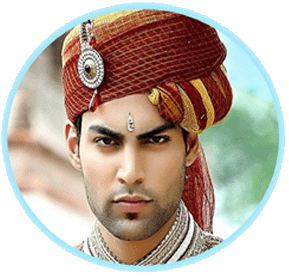 1. Rajul Jain, 30, Digambar, Delhi, Law
2. Jinesh Shah, 27, Swetambar, Gujarat, Engineering
3. Rishabh Jain, 27, Digambar, Meerut, Uttar Pradesh, Engineering
4. Yogesh Shah, 32, Swetambar, Vadodara, Gujarat, Business
5. Issan Kumar Mehta, 28, Swetambar, Ahmedabad, Gujarat, Business
6. Dhruv Jain, 28, Swetambar, Ajmer, Rajasthan, Others
7. Rahul Shah, 26, Swetambar, Ahmedabad, Gujarat, Others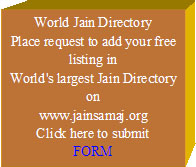 8. Sanket Shah, 26, Swetambar, Pune, Maharashtra, Service
9. Abhishek Jain, 28, Swetambar, Meerut, Uttar Pradesh, Engineering
10. Saurabh Jain, 35, Digambar, Roorkee, Uttrakhand, Engineering
11. Gaurav Jain, 29, Swetambar, Howrah, West Bengal, Business
12. Animesh Jain, 34, Digambar, Ahmedabad, Gujarat, Divorcee

Matrimonial Service is free for all Jain candidates
Click Online Individual Profile or Visit www.jainsamaj.org
"Members Section" for details
1. Anvesh Jain, Bhopal, Madhya Pradesh, Arts
2. Rohit Kumar Jain, Guwahati, Assam, Business
3. Kuldeep Jain, Delhi, Delhi, Arts
4. Ashish Jain, Alwar, Rajasthan, Business
5. Meghal Dosh, Mumbai, Maharashtra, Business
6. Tarun Goyal, Jaipur, Rajasthan, Arts
7. Jayesh, Meht, Ahmedabad, Gujarat, Business
8. Shreyansh Sagare, Nipani, Karnataka, Arts
9. Ajay Jain, Agra, Uttar Pradesh, Business
10. Auresh Kumar Jain, Nainwa, Rajasthan, Service
11. Jayesh Shah, Hyderabad, Telangana, Arts
12. Pankaj Dharamsey, Nashik, Maharashtra, Business
13. Siddharth Bhandari, Business
14. Prakash Chand Sethia, Kolkata, West Bengal, Arts
15. Aditya Jain, Delhi, Others
16. Mahaveer Jain, Aahore, Rajasthan, Business
17. Jignesh Shah, Malegaon, Maharashtra, Arts
18. Neelima Lokendra Sanghvi, Mumbai, Maharashtra, Others
19. Pradeep Bhandari, Jodhpur, Rajasthan, Business
20. Sharad Kankaria, Jaipur, Rajasthan, Arts
21. Abhilash Jain, Jabalpur, Madhya Pradesh, Arts
22. Rinesh Bhansali, Ahmedabad, Gujarat, Business
23. Mahaveer Bhandar, Bhanpura, Madhya Pradesh, Law
24. Manthan Doshi, Surat, Gujarat, Business
25. Kamal Kumar Khurdia, Udaipur, Rajasthan, Arts
26. Dimple Jain, Jaipur, Rajasthan, Others
27. Pavan Jain, Udaipur, Rajasthan, Others
28. Adit Jain, Meerut, Uttar Pradesh, Arts
29. Anil Kumar Bafna, Vadodara, Gujarat, Arts
30. Om Prakash Balar, Balotra, Rajasthan, Business
31. Jayant Kumar Jain, Sirsa, Haryana, Business
32. Prakash Chandalia Kolkata, West Bengal, Arts
33. Anshul Kothari, Bangalore, Karnatka, Arts
34. Kundan Parikh, Kapadvanj, Gujarat, Business
35. Sapnil Jain, Damoh, Madhya Pradesh, Arts
36. Rahul Jain, Bharuch, Gujarat, Business
37. Ankit Vimarsh Jain, Lakhnadon, Madhya Pradesh, Business
38. Ahitalesh Khobare, Mumbai, Maharashtra, Arts
39. Pawan Kumar Jain, Delhi, Service
40. Dr. Riti Shah, Mumbai, Maharashtra, Arts
41. Yash Sheth, Mangrol, Gujarat, Others
42. Ashok Parakh, Rajasthan, Business
43. Shasha Jain, Ghaziabad, Uttar Pradesh, Law
44. Pradeep Saraf, Indore, Madhya Pradesh, Arts
45. Harish Kumar Udani, London, UK, Business
46. Vinay Kumar Jain, Delhi, Arts

This Jain Business Directory - Welcome To New Members - January 2020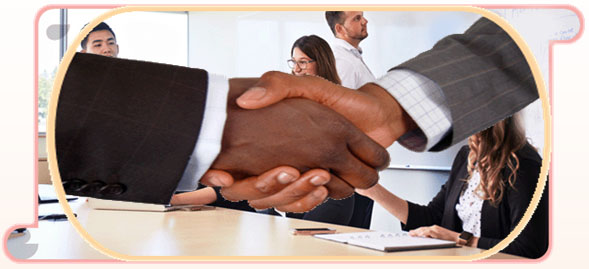 1. NCR Affordable Homes, Gurgaon, Haryana, Technology
2. KR Worald, Hindupur, Andhra Pradesh, Electricals/Electronics
3. Air Charters, Lemaric Ceramic, Morbi, Gujarat
4. Shreyansh M. Shah & Associates, Surat, Gujarat, Chartered Accountants
5. Mahaveer, Jawellers, Jalore, Rajesthan, Jewellary
6. Vamo Systems Pvt. Ltd., Hyderabad, Telangana, Services
7. Vishal Shah, Ahmedabad, Gujarat, Investments
8. Mahaveer Jawellery, Aahore, Rajasthan, Jewellary
9. Urvish Impex, Ahmedabad, Gujarat, Jewellary
10. Ezeiatech Sysytems Pvt. Ltd., Gurgaon, Haryana, Technology
11. Shree Shraddhasuman Astro & Vastu, Ahmedabad, Gujarat, Astrology
12. Cabwale. Cab, Udaipur, Rajasthan, Travel
13. Pitra Kripa Trading, Jodhpur, Rajasthan, Jewellary
14. www.upchar.in, Dombivli East Mumbai, Maharashtra, Hospitals
15. Veda International, Jaipur, Rajasthan, Food
16. Padmavathi Travels, Chennai, Tamil Nadu, Travel
17. Jainam Productio, Agra, Uttar Pradesh, Video/Films
18. Jain Jewellers, Bangalore, Karnataka, Jewellary
19. Trishla Foundation, Allahabad, Uttar Pradesh, Medical
20. Doshi Kantilal Mangaldas, Godhra, Gujarat, Food
21. R. Pipe Overseas, Mumbai, Maharashtra, Air Charters
22. Jain & Lunkad, Raipur, Chhattisgarh, Chartered Accountants
23. S. R. Jain & Associates, Ahmedabad, Gujarat, Chartered Accountants
24. Pritesh Shah & Co., Ahmedabad, Gujarat, Chartered Accountants
25. Gem Tours &Travels Pvt. Ltd., Surat, Gujarat, Travel
26. Jain Bag Store, Noida, Uttar Pradesh, Air Charters
27. Kaivan Creation, Ahmedabad, Gujarat, Services


---
Ahimsa Foundation
21, Skipper House, 9, Pusa Road, New Delhi - 110005, India, Tel: 98-100-46108
Email: ahimsa@jainsamaj.org, Website : www.jainsamaj.org