Vaishalik Ki Chhaya Mein
By Mr. Rajesh Jain & Ms. Prabhakiran Jain
Publisher : National Publishing House, 2/35, Ansari Road, Daryaganj, New Delhi -110002, E-Mail : klmalik@mantraonline.com, Price: Rs. 400/- only.
This book titled 'Vaishalik Ki Chhaya Mein' - (Under the shadow of Mahavir) is collection of introductory write-up on 31 outstanding Jain literators of Hindi, who have acquired significant status through their contributions in the last century along with their comments on the hidden aspect of impact/influences of Jain values on their creative writings. The list includes renowned authors like Jainendra Kumar, Ayodhyaprasad Goyliya, Yeshpal Jain, Virendra Kumar Jain, Nemichandra Jain, Anandprakash Jain, Mannu Bhandari, Mridula Garg, Suneeta Jain, Indu Jain, Priymvad, Prem Kasliwal, Manjul Bhagat, Aruna Sateesh, Jyotsna Milan, Viren Gohil, Kuntal Kumar Jain, Akshya Jain, Kailash Narad, Saroj Kumar, Kuntha Jain, Kamla Singhvi, Nirmal Kumar Jain, Mishrilal Jain, Virendra Jain, Arivind Jain & Pratibha Jain etc. This book was released by Maharaj Shri Vidhyanandji at New Delhi during Paryushan Parv on the occasion of 2600th Mahavir Janm Kalyanak Mahotsav, where he said that every Jain family should store such knowledge literary books like wealth in the Tijjori.
Book was also presented to Maharaj Shree Vidhyasagarji at Bhopal where he said, while preaching, that the work should be appreciated because such shadows do help us to remove the curtain of dirt from our consciousness.
-----------------------------------------------------
About the Authors.....

1. Mr. Rajesh Jain
Date of Birth : 16th July 1949
Qualification : Engineering & Management
Books authored: Geeli Dhoop, Baandh Vadh (novels); Jhoothe Akash, Bike Hue Sandarbh, Kala Tota, Ek Hanfati Hui Shaam (Story Collections); Raushani ke Kheton Mein (Poetry Collection); Chindi Master, Chimkni Choga, Virus, Koyla Chala Hans Ki Chaal, Vish Ansh (Plays); Urja Vihar (Lalit Essay), Ghar Anar Mohalla Bimar (Vyngay Collection); Ek Paise Ki Chillar, Nakli Chand, Sajmahal, Katha Vriksh, Bade Se Bada Rahsyon Ka Saudagar, Visfot, Robocat, Imarton Ki Chori (Children Literature).
Edited Books: Yantra Saptak, Vaishalik Ki Chhaya Mein (With Ms. Prabhakiran Jain), Ankur, Sarjana
Awards : Hindi Academy Delhi, Madhya Pradesh Sahitya Parishad - Bhopal, Energy Ministry Govt. of India, Children Book Trust - New Delhi, Arya Smriti Samman - Kitab Ghar Delhi, Anupam Bal Sahitya Puraskar - Ajmer.
Television : 'Rajani' Serial & 'Chandakhor' Play
Profession : Deputy Chief Manager, National Thermal Power Corporation
Address : 40, Karishma Apartments, 27 Indraprastha Extn., Delhi-110092, Tele : 22723736, 22727529, E-Mail : rajesh49@indiatimes.com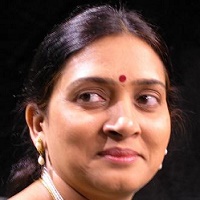 2. Ms. Prabhakiran Jain
Date of Birth : 30th October, 1963, Dehradun
Qualification : M. A. (Political Science)
Started writing from the beginning. Child songs, poems and other articles published in magazines and news papers. Presentation of many programmes on Doordarshan and Radio.
Books authored : Nagfani Sadabahar Hai (Poetry Collection); Rang Birange Balloon (Child Songs); Vaishali Ke Mahavir (Child Literature) Geet Khilone (Child Songs), Chahak Bhi Jaroori Mehak Bhi Jaroori (With Dr. Sherjung Garg)
Awards : Hindi Academy, Bal Sahitya Award - Delhi, Awarded by many times by Jain Community.
Address : Panna Bhawan, 4240/2, Ansari Road, Dariyaganj, New Delhi - 110002, Tele : 011-23270281, 23273831
-----------------------------------------------------
Mail to : Ahimsa Foundation
www.jainsamaj.org
R090102